Hopital St. Antoine
---
Individualized façade design with LARGO-NOVA 2032
The façade of the St. Antoine Hospital was designed to have a relatively small transparency. At the same time, a good inside-out view was a top priority for the project.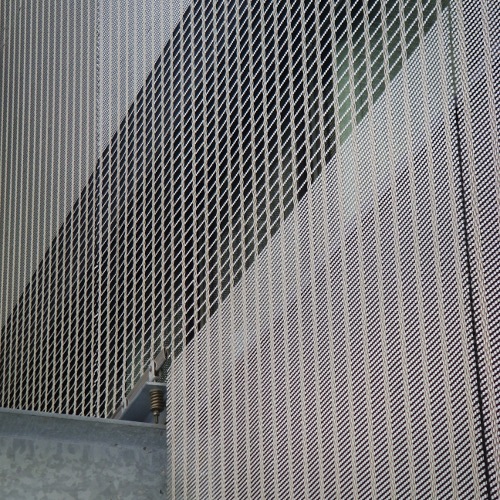 ---
---
Description
To realize these goals, W.S. Tyler designed a wire mesh with a changing transparency within one mesh panel. LARGO-NOVA 2032 has an open area of 40% and therefore meets the requirements for the areas between the windows. In front of the windows, the distance between the horizontal flat wires was increased to achieve the requested view from the inside. Here the open area is 72%.
Wire mesh with varying openings offer architects and planners a large scope for design; individual structures can easily be generated. The façade at the St. Antoine Hospital for example has a distinctive horizontal structure.
W.S. Tyler supplied ready-to-install elements, despite the different openings in the height of the building. The change in the openings was conducted at the same location for each panel, creating an overall homogenous façade. The gaps between the mesh panels are almost invisible.