Attachment Solutions
---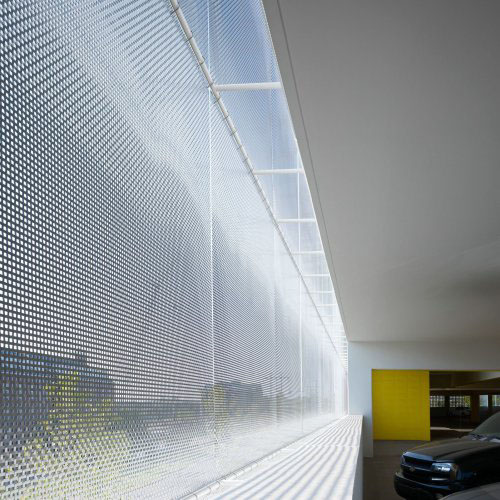 Tension Attachment System
A mesh façade can be tensioned over the full height of an existing structure, reducing costs compared to other materials, such as perforated plate or expanded metal.
The attachment points for architectural mesh may vary, with options for bottom, intermediate, and top mounting, depending on the project's structural characteristics or requirements. The attachment height allows designers to conceal or highlight technical aspects of their project and strengthens the façade when exposed to respective loads.
---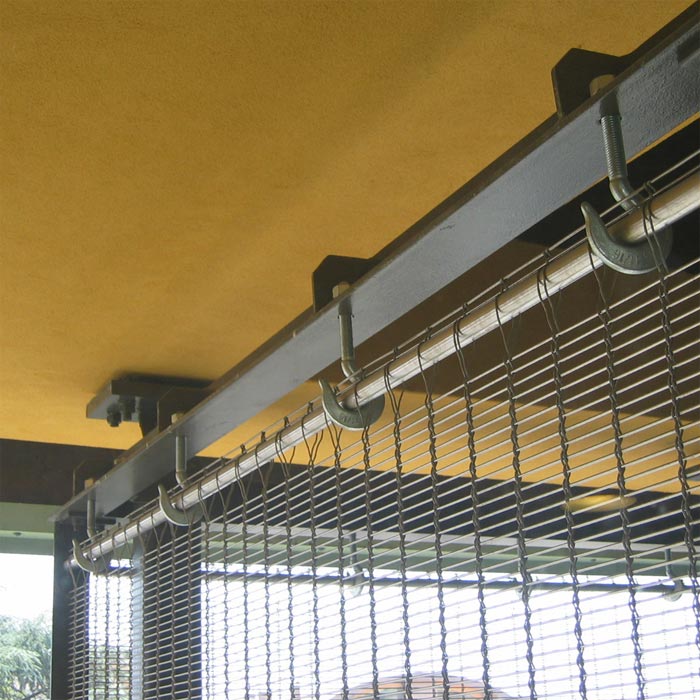 Customized Solutions
W.S. Tyler understands that each project presents unique challenges; however, our experienced engineers are well-equipped to meet the individual needs of your project without compromising your vision.
With a passion for precision and a wide range of customized attachments, W.S. Tyler is able to advise throughout the mounting process and offer the perfect solution to our partners, from their initial design to final integration.