North East Car Park
---
Architectural Mesh - an array of benefits for parking facilities.
The durability and versatility of stainless steel architectural mesh make it an ideal solution for several different applications within a parking structure. From full-length facades that allow for natural ventilation to canopies that provide optimal shading, the possibilities of wire mesh are limited to your imagination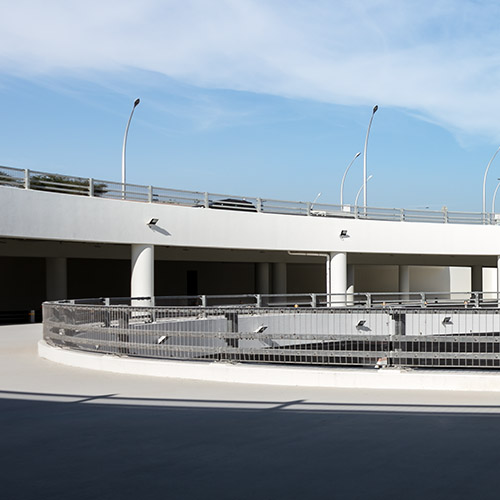 ---
---
Description
DOKA-BARRETTE 8915 was integrated into the North East Car Park, located in Doha, Qatar, as infill panels for a railing system. While being an aesthetically pleasing material, the use of architectural mesh provides a means of fall protection that will keep visitors throughout the lifespan of the structure. 
This project featured 2152.8 square feet of ready-to-install mesh panels, each fabricated with edge protection profiles.