Concours BMW
---
Captivating façade cladding with EGLA-MONO 4391
The mesh elements were installed perpendicular to the glass façade for the new showrooms at Concours BMW in Glendale, Wisconsin.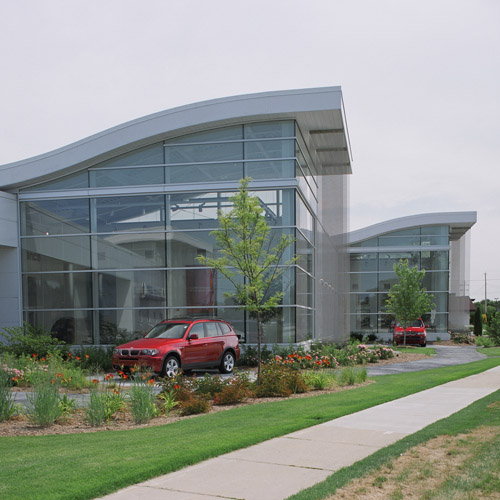 ---
---
Description
The panels are equipped with a flat tension profile at the top, which is bolted directly to the substructure. To avoid intermediate mounting levels, the distance between the bottom tensioning points has been minimized. At the same time, strong pressure springs have been used.
W.S. Tyler supplied ready-to-install panels.