Swimming Stadium Mozambique
---
Cladding grandstands with DOKAWELL-MONO 3691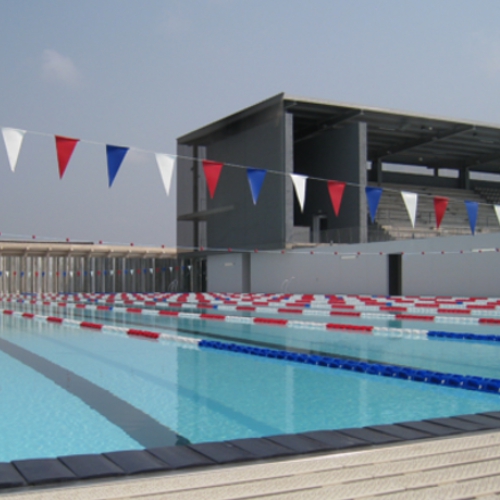 ---
---
Description
A swimming stadium was built for the African Games 2011 in Maputo, Mozambique.
Fifty-two mesh elements, each with a height of 9.50 m and a width of 2.50 m, were installed.
W.S. Tyler supplied ready-to-install architectural wire mesh elements with a total surface of 1200 m² and supported the local contractor during the installation.