Parking Garage MTSC Rostock
---
Façade design with DOKA-BARRETTE 8915
Modern design media such as large ceramic boards, stainless-steel wire mesh, and homogenous membrane ceilings are used in a direct and deliberate contrast to the traditional, clinker-marked surrounding area.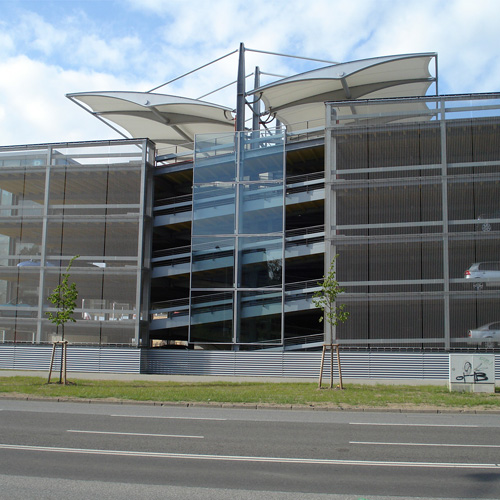 ---
---
Description
Another step to the development of the Silo Isle in Rostock is the erection of the Maritime Tourist Service Center with approximately 4000 m² of office and service area, as well as a large parking garage for 340 cars. The exposed location and direct proximity to Silo 4 and 5 shape the design of the building complex.
W.S. Tyler supplied 1,117 m² of wire mesh and supported the local contractor throughout the installation of the mesh panels.