Eyebolt
---
Top Mounting
Alternatively, the cable mesh elements can be tensioned using eyebolts, which are integrated into the mesh with a solid, round bar. The element can then be tensioned to a continuous substructure profile or with single fastening brackets.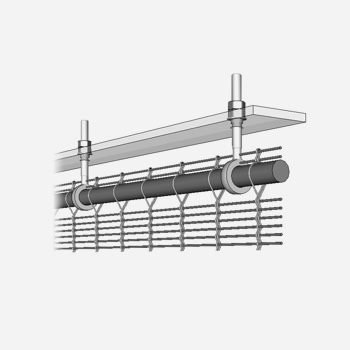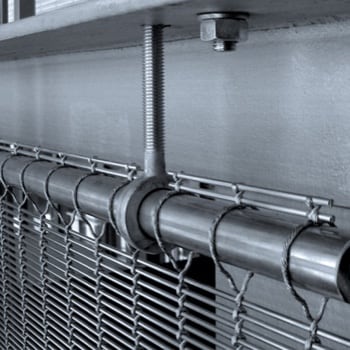 Intermediate Mounting
Alternatively, the cable mesh elements can be teAlternatively, the intermediate mounting might use wire connectors, which wrap around a round tube located behind the mesh. The connectors hold the mesh from the backside, making it nearly invisible when viewed from the front.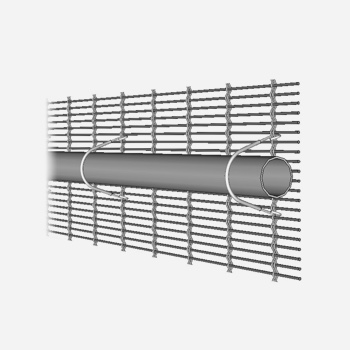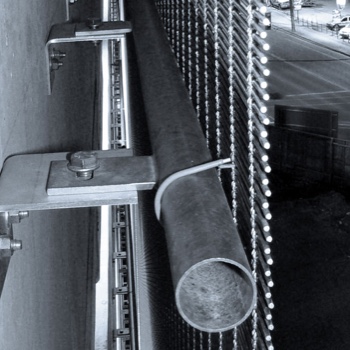 Bottom Mounting
Corresponding with the top mounting, a round bar is inserted into the cable mesh. Eyebolts are integrated to tension the panels using a continuous substructure, like an angle iron. The eyebolts allow for accurate settings of the tension.