Mounting Ceiling
---
Removable Systems
With Sag
The system allows each element to be removed by a single person for maintenance or installation works. The architectural mesh elements will not be damaged, as they can remain in the ceiling construction during maintenance work.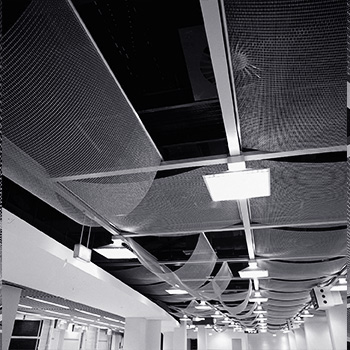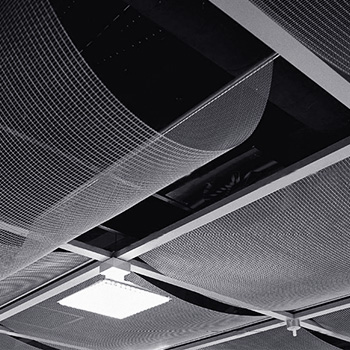 Without Sag
To avoid sagging, the wire mesh is mounted under pretension onto frames. To remove the frame, the panels can be taken out of the ceiling structure. Alternatively, a hinge-joint or a sliding mechanism can be provided.
Details of the frame are determined based on the chosen mesh type, element size, and other technical and optical requirements.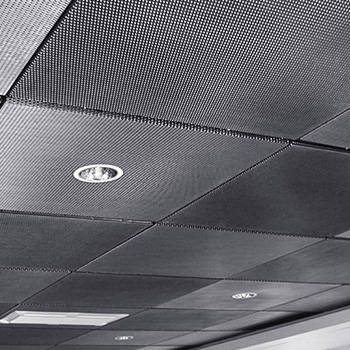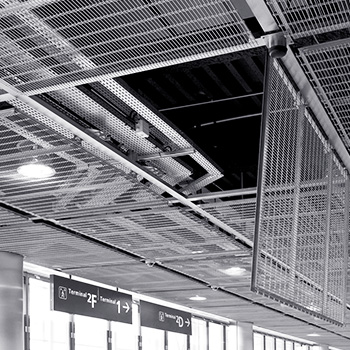 Fixed Systems
Attached tension profiles and clevis bolts allow precise tensioning of each horizontal element.
The sagging of each mesh element can be adjusted or minimized by setting the required tension.