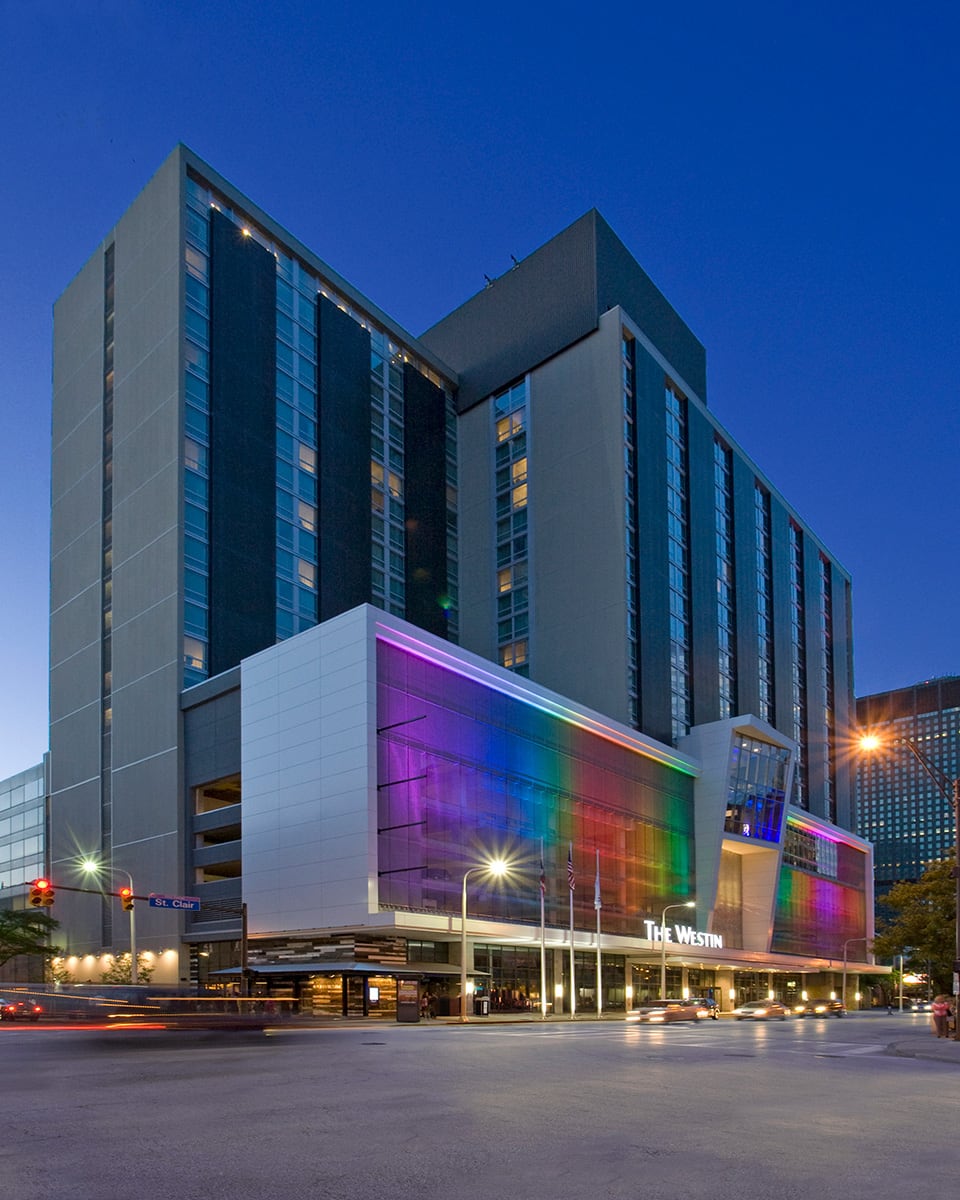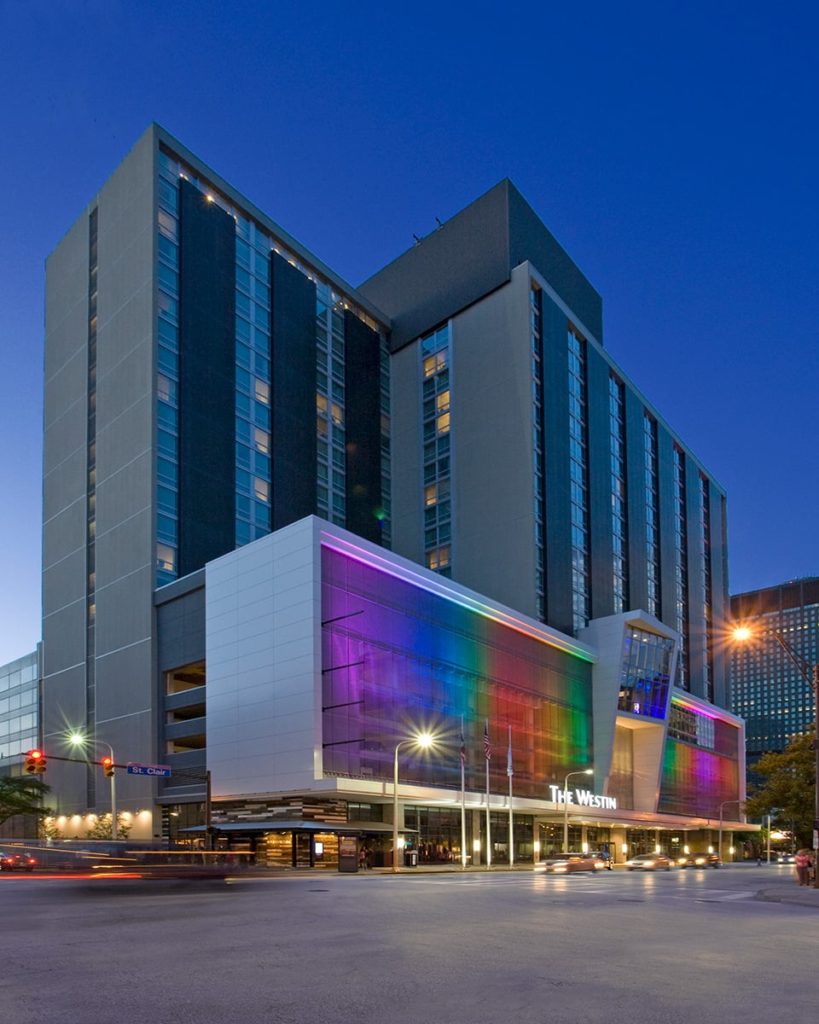 Effect
Illuminated architectural mesh provides a beautiful, transparent, stainless-steel façade by day and a vibrant veil of color by night.
During the day, the reflective properties of architectural mesh lends an appealing versatility to your building. Depending on lighting conditions and viewing angle, the media façade can have a number of different appearances.
At night, the lighting brings the building to life, transforming the façade into a dynamic wall of light that appears to move in unison with the viewer. The presentation of vibrant color and lighting displays can be programmed individually. In addition, virtually any color can be created, offering complete artistic freedom, whether it's submerging the façade in a single color or illuminating it with dazzling lighting effects.
The LED spotlights are positioned at the bottom of the façade and installed partially or completely across its width.
Lighting
Three-dimensional shapes can also be created with illumination. In addition, the façade can be illuminated from behind to create even more interesting effects.
We look forward to helping you develop your lighting.
Technology
Custom solutions for individual requirements.
Lighting Solutions
Different design ideas and local conditions require individual solutions. Our team of experts is available to discuss the options of colors (RGB, only white, etc.), beam angles (synchronous or asynchronous), and the position of the lighting to create the perfect illumination.
Control Solutions
From a simple stand-alone solution without control function to interactive control with a combination of video server and smartphone operation. The range of control options is wide and extensive.
Feel free to contact us. We are happy to advise you.