Dolphin Village
---
Infill panels with W.S. Tyler Architectural Mesh DOKAWELL-MONO 3571
The Dolphin Village, a residential resort community, is located in the heart of the Bausher area in Muscat, Oman. Its unique location between mountains, sand dunes, the city of Muscat, and the Gulf of Oman is breathtaking.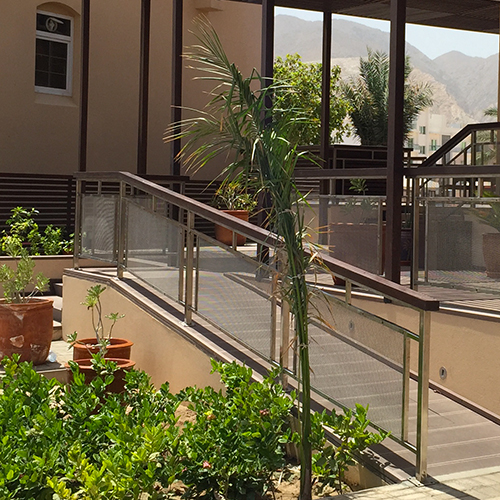 ---
---
Description
During an expansion of the resort, 290 m² W.S. Tyler Architectural Mesh were used for infill panels.
W.S. Tyler supplied prefabricated wire mesh elements that were installed by local metalworkers.